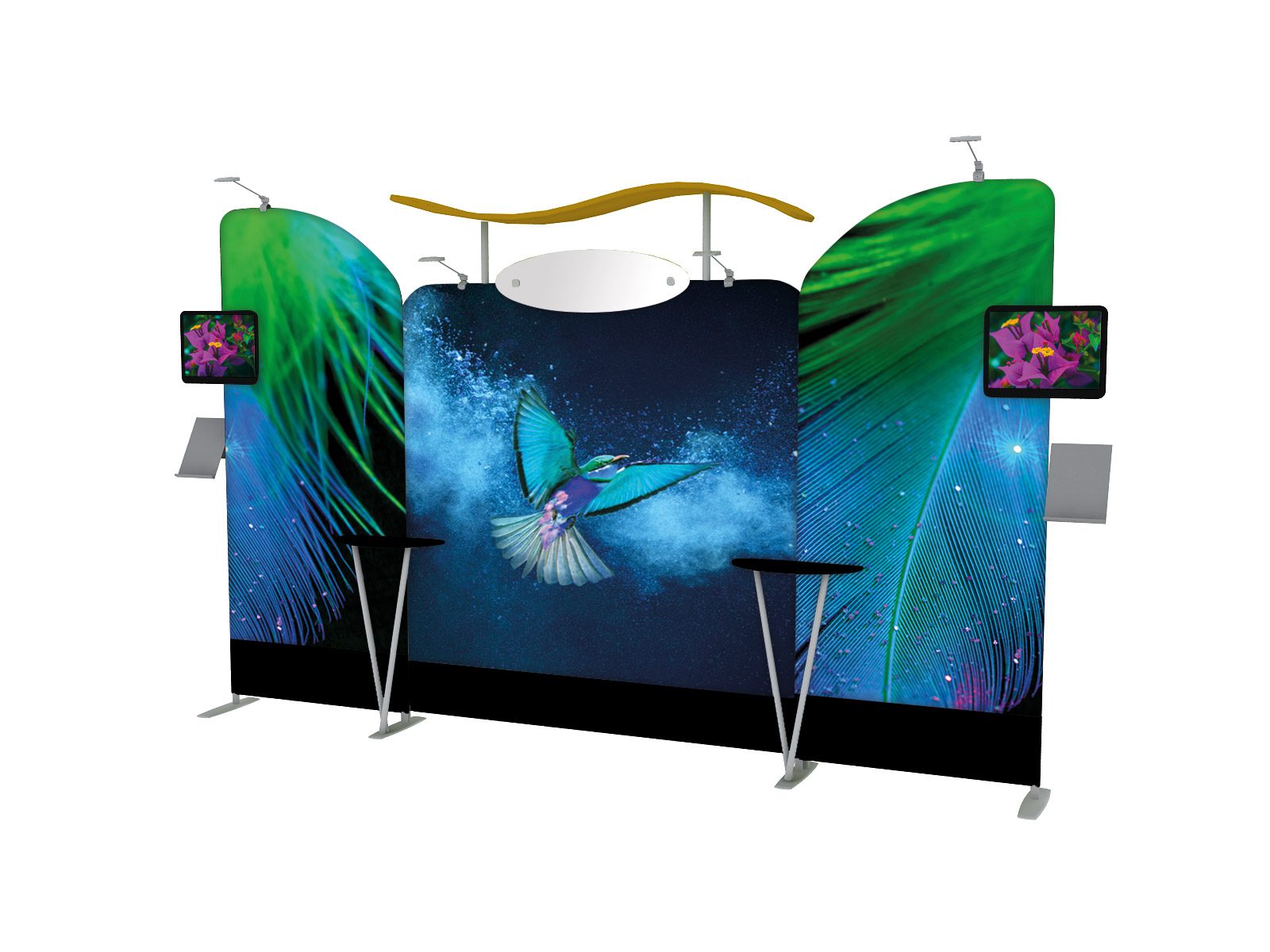 TEXstyle Expo Q5010
Measuring an imposing four metres wide, with three separate panels and an eye-catching shape, the Expo Q5010 tells the world that you mean business!
The largest of the TEXstyle systems, this impressive marketing tool boasts the same simple assembly – simply slot the tubular framework together, slide your graphics sleeves into place and zip closed, then connect the panels and accessories for a fully interactive backdrop that's big on features too.
If symmetry equals beauty then the Expo Q5010 is a real stunner – as well as matching curved end panels it boasts twin literature stands, twin shelf pods and twin TV/ screen mounts to create a rich user experience encompassing both print and digital media. The display is crowned with a dynamic wave frame and curved header to perfectly display your branding or company name, and with the addition of optional LED lights the system really comes alive to create an engaging and attractive environment for your customer.
The Expo Q5010 measures 4000mm by 2300mm and can support a maximum load of load of 8kg with a recommended screen size between 17" and 22" (maximum weight 6kg). The system dismantles into portable sections and is supplied with its own carry bags.
---
---